Why Angie Kenai Stayed in Alaska After Filming
You would think Netflix's Outlast cast would run home after staying in the Alaska wilderness for days. But one cast member stayed for more after filming. Here is what Angie Kenai did with her de ella extra time after the adversity of the game.
[Spoiler alert: This article contains spoilers from Outlast season 1.]
What happened to Angie Kenai on 'Outlast'?
Kenai started the season on Camp Charlie with Andrea Hilderbrand, Nick Rader, and Seth Lueker. She was worried about her position in the group as a woman.
"I worry about Nick. There is always an alpha male who thinks they're the one who needs to run everything and–" she then sighed.
"I'm not just some female that's here to bow out when I've had enough," Kenai said later. "You know, I'm here for the long run, and I hope he sees that."
They did later have an argument over whether she could handle going down the river on the raft. She successfully did it and brought back three crab traps. Rader and Kenai didn't have problems after that.
On day 24, Kenai felt unwell and had pain in her stomach. She revealed she hasn't had a bowel movement since the game started. The vacation planner had to leave the game to get medically evacuated and didn't return.
Angie Kenai worked in Alaska after 'Outlast'
The members of Camp Charlie reunited on Between the Horns podcast. They all were amazed that Kenai stayed in Alaska.
"I miss it every day," she said. "Every single day, I'm like, 'What am I doing in Texas? I need to go back to Alaska. I miss it so much.'"
She talked about being there in the summer when there is constant daylight. "You see the sun go up the mountain and sideways and a little below the caps, and it stays there," the vacation planner explained. "It's nice, though, but the mosquitoes and flies are real."
Her stay wasn't just a vacation. "So I was working at a fish processing plant, and I was working in the clinic," she revealed. "And I never really saw daylight too much, but the storms there were absolutely insane." Kenai claimed there were 80 miles per hour winds at times.
"It was very quiet," she continued. "It was peaceful. There were otters, seals just hanging around, and I'd go out and walk to the beach and do my thing."
Kenai said she never felt isolated there. She also taught younger people how to gut a fish and skin a squirrel. The funds she got from the plant went to training as an EMT.
Which team won 'Outlast'?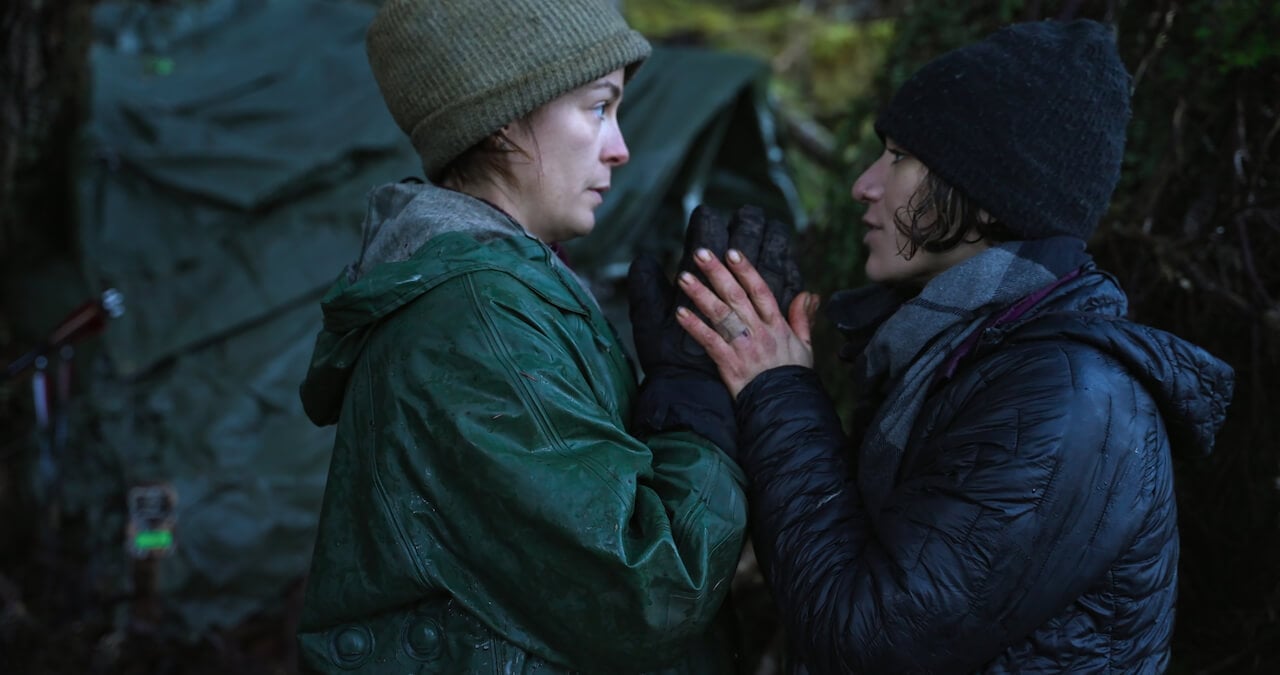 The game ended with Camp Charlie (Rader, Lueker, and Paul Preece) and Camp Alpha (Jill Ashock and Amber Asa) remaining. Their last task was to hike to the finish line. The first team to reach it wins the $1 million prize.
It was a close race. Camp Alpha hiked through the thick woods while Camp Charlie cut through bodies of water. In the end, Camp Charlie won.