We Could See Miranda and Steve Battle Over an Expensive House
TV
Miranda and Steve are ready to fight over their Brooklyn home as they navigate a divorce in season 2 of 'And Just Like That…'. It makes sense. The house is worth millions.
Che Diaz dumping Miranda Hobbes in episode six of And Just Like That… season 2 was the plot point fans of the original series have been waiting for. Miranda's breakup drama with Che isn't the only big issue she faced in the recent episode, though. Miranda and Steve will be ironing out their divorce, and it looks like their Brooklyn pad will be a point of contention. The couple purchased the home in 2004 when Brooklyn was just beginning to appeal to the masses. Nearly 20 years later, the borough is a popular destination for young families. So, just how much is Miranda and Steve's renovated house worth? We did some digging and have the answer.
How much is Miranda and Steve's house worth?
When Miranda and Steve decided to leave Miranda's one-bedroom, one-bathroom apartment, she wasn't thrilled. She absolutely did not want to move to Brooklyn. She eventually agreed to call Brooklyn home, though. The couple purchased a three-bedroom, two-bathroom Brownstone in the Prospect Heights neighborhood. They never shared how much they paid, but the median home price in Brooklyn in early 2005, shortly after the couple laid down roots in the borough, was $425,000, according to the New York Times. Steve and Miranda probably paid less since the Brooklyn pad needed a lot of work. It's safe to assume they purchased the property for around $350,000.
The time that has passed and the renovations done on the property ensure it is worth substantially more than the couple paid for it in 2004. According to Realtor, the average price of a brownstone in Prospect Park, where Miranda and Steve lived, is now $1.32 million. The home's backyard, expansive living space, renovations, and full basement would probably help Steve and Miranda fetch around $2 million for the property.
Does Steve Brady have any legal claim to the home?
During the former couple's intense battle, Miranda was quick to insist that the house belonged to her. She pointed out that her name de ella alone was on the mortgage. The proclamation led many viewers to assume Steve would have to vacate his house since Miranda indicated he had no legal claim to it. Apparently, Miranda is 100% not correct. Despite not being on the mortgage, Steve likely still has the right to claim the property and would be entitled to profits from its sale if that's the route they decide to go.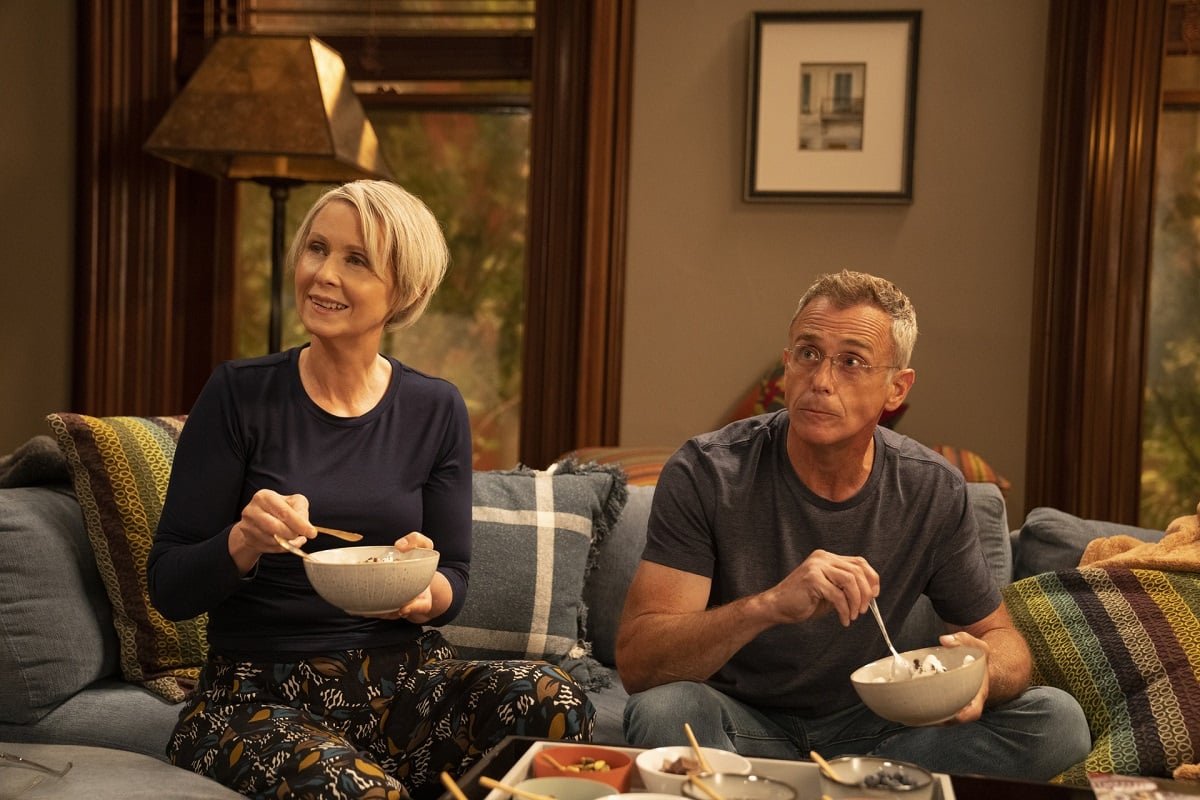 Miranda's name on the mortgage doesn't necessarily mean the house only belongs to her. Because the couple purchased the home after they were legally married, the house would be considered marital property. Because of that, it would need to be divided equally or equitably in a divorce. Steve could also be entitled to additional assets. Investment, retirement accounts, and other bank accounts paid into during the marriage might also be marital property. Even if they are only in Miranda's name of her.
Did Steve and Miranda have a prenup?
Miranda might be ready to go to war over the Brooklyn home she never even wanted, but does she have the legal right to do so? Miranda once made her feelings of her on prenuptial agreements clear. If she and Steve had a prenup in place, it's possible the house could go to her, but did they actually sign legal paperwork?
It doesn't seem like it, despite Miranda advising Charlotte York that prenups were intended to protect and divide assets in the case of divorce. Miranda insisted she wouldn't get married without an agreement in place. Still, when she and Steve decided to tie the knot, there was no mention of a prenup. We can assume they didn't have one. If they did, Miranda probably would have mentioned it during the breakup process.