The Highest-Ranked and Lowest-Ranked 'Gilmore Girls' Episodes Probably Won't Surprise You
Gilmore Girls fans don't always agree, but they do agree on two things. According to the fandom, Luke Danes and Lorelai Gilmore were the endgame couple of the series. That same fan base agrees that Lorelai's marriage from her to Christopher Hayden in season 7 of the famous series made absolutely no sense. Considering that the fan base is in almost complete agreement about those two things, it should be unsurprising that the most highly-ranked Gilmore Girls episode revolves largely around Luke and Lorelai, and the worst-ranked episode focuses on Lorelai and Christopher.
Luke and Lorelai's first kiss is the highest-rated 'Gilmore Girls' episode
With more than 150 episodes during its seven-season run, Gilmore Girls have a lot of special moments. No episode is as loved as the season 4 finale, "Raincoats and Recipes," though. In the episode, Lorelai and Sookie St. James finally open their inn. During the inn's soft opening, Luke and Lorelai kiss for the first time.
The episode has a staggering 9.3 stars out of 10 on IMDb, making it the most-liked episode of the entire series. Luke and Lorelai, as a couple, are so popular that fans love the episode despite it also kicking off one of the show's truly despised storylines. In the episode, Luke and Lorelai find love, but Rory also loses her virginity to her married ex-boyfriend of hers, Dean Forrester.
The worst-ranked 'Gilmore Girls' episode was all about Lorelai and Chris
It's easy to understand why Gilmore Girls fans would hate Lorelai and Christopher together so much. After all, he spent several seasons pursuing her and ultimately letting her down de ella, disappearing from Rory's life de ella and getting in the way of Luke and Lorelai's relationship. His season 7 actions of him, which included sleeping with Lorelai immediately after she issued an ultimatum to Luke, sealed the deal.
Considering how disliked he has always been, it should come as no surprise that the season 7 episode, "French Twist," is ranked the lowest of all Gilmore Girls episodes according to IMDb. While the series average hoovers around a respectable 8 out of 10 stars, "French Twist" is rated just 6.4 stars out of 10.
The episode features Lorelai and Christopher traveling to Paris to reunite Chris' daughter, GG, with her mother. Sherry Tinsdale appeared in the early seasons of Gilmore Girls and thwarted Chris and Lorelai's season 2 romance storyline with an unexpected pregnancy. Eventually, she moved to Paris and left Chris to care for their toddler. The hate for the episode has nothing to do with Sherry, though. Instead, fans dismiss it because of Chris and Lorelai's rash decision to get married. The marriage didn't last long, but the episode is still hated.
Season 7, as a whole, is largely hated by fans
Unsurprisingly, the least-liked episode of Gilmore Girls came in the show's final season. Season 7 of Gilmore Girls is the lowest-rated season of the series. That is largely because Amy Sherman-Palladino and Dan Palladino didn't pen the final season.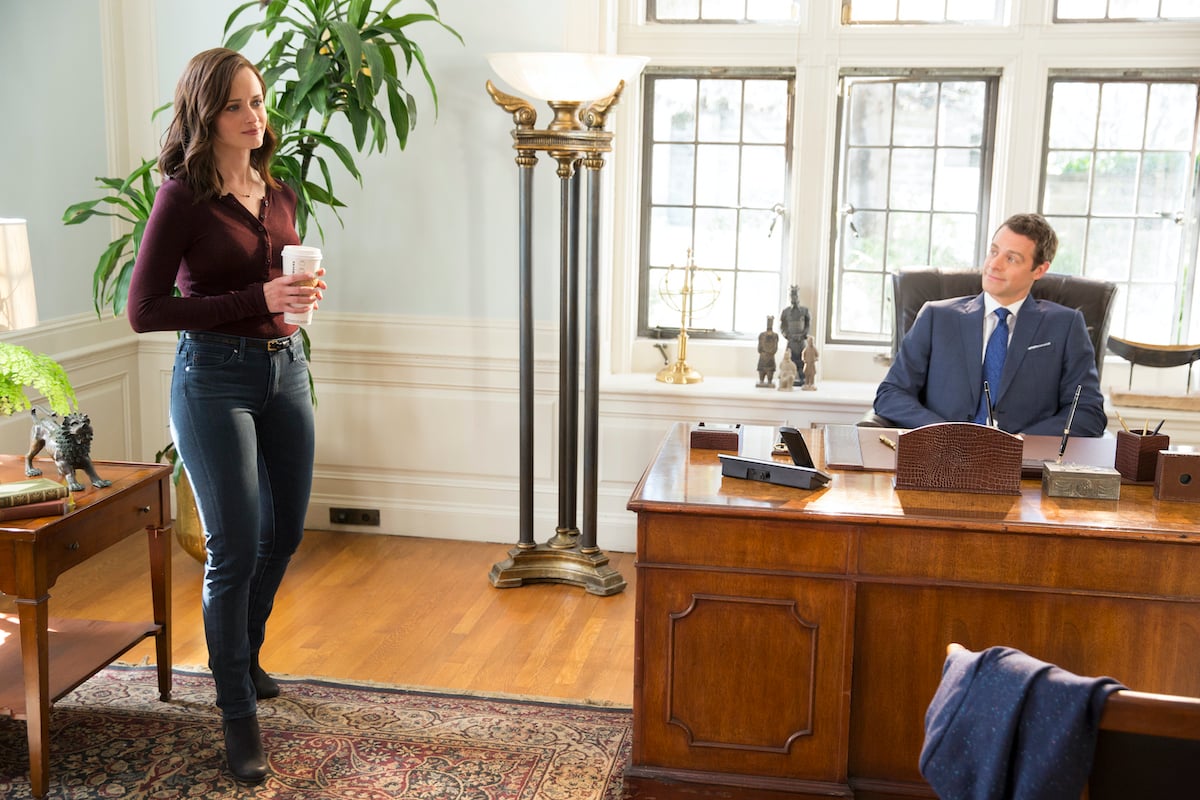 The showrunner and writer left the series after a contract dispute. They handed the reigns over to another writer. Sure, there were bright spots in the season, but a different perspective changed the entire feel of the series, and fans have largely disliked the show's ending. They aren't alone. Sherman-Palladino had an issue with walking away from the show before its completion. She admitted that the Netflix revival, Gilmore Girls: A Year in the Life, was a bit of a "re-do" for her, and she wrote it as if most of season 7 hadn't happened. The famous show creator had not seen the series' final episodes before agreeing to write the revival.