'Sister Wives' Star, Christine Brown, Alienates Fans With Subscription Content Model
Christine Brown emerged as the star of Sister Wives in November 2021 when she announced her separation from Kody Brown after more than 20 years of marriage. Through seasons 16 and 17, fans of the series rooted for the mother of six as she untangled herself from her polygamist family. There has been a switch lately, though. Christine's interviews during the season 17 tell—all episodes had a tinge of bitterness that some viewers found unflattering. Now, she's alienating fans further with Christine Brown's decision to offer subscription content during the show's indefinite hiatus.
Christine Brown is offering paid content
Christine has always been active on social media, but the Sister Wives star might have taken things a step too far. Recently, the mother of six took to Instagram to inform her fans that she was offering new content, imploring them to subscribe. There is a problem, according to fans, though. Fans must shell out $4.99 monthly to subscribe to her new content from her.
While premium content is common for social media influencers, some fans think Christine is taking advantage of her loyal fan base. Several viewers took to Reddit to discuss Christine's most recent venture of hers. While some were happy the mother of six was capitalizing on her newfound fame, others thought it was in poor taste. One Reddit user called the ploy de ella her de ella latest de ella "grift," noting that Christine has been siphoning money from fans through her de ella MLM businesses and Cameo offerings for years. While all those moneymaking schemes were largely seen as legitimate, the paid content is the last straw for some fans.
Christine Brown's children are getting in on the 'grift,' too
Christine's moneymaking venture might not have bothered fans so much if several of Christine Brown's children hadn't recently launched paid subscription content models, too. Gwendlyn Brown opted to start a Patreon account to answer fan questions a few months back. She amassed more than 4,000 patrons willing to pay between $2 and $20 a month for access to her premium content from her. Mykelti Padron signed up for Patreon more recently.
Paedon Brown, Christine and Kody Brown's only son, has been building a TikTok account for months and has done a series of interviews to get his side of the story out to the public. While each family member's opinions, in a vacuum, likely wouldn't be bothersome to Sister Wives fans, together, they've oversaturated the market. The bickering between the siblings is bothersome, too. It highlights a new but equally unhealthy family dynamic. Frankly, fans have seen enough of that on the TLC series that made the Browns famous.
Will any more Brown kids come forward to say their piece?
Christine might be alienating her fans, but so are her kids. Will any more of the Brown kids step forward to share their feelings? It seems unlikely. Thus far, only Christine's children have chosen to talk about their family dynamics from her, and the ones who have n't are either too young to, in the case of Truely Brown, or appear to enjoy a more private life. Aspyn Thompson and Ysabel Brown have used their independence to step far away from Sister Wives.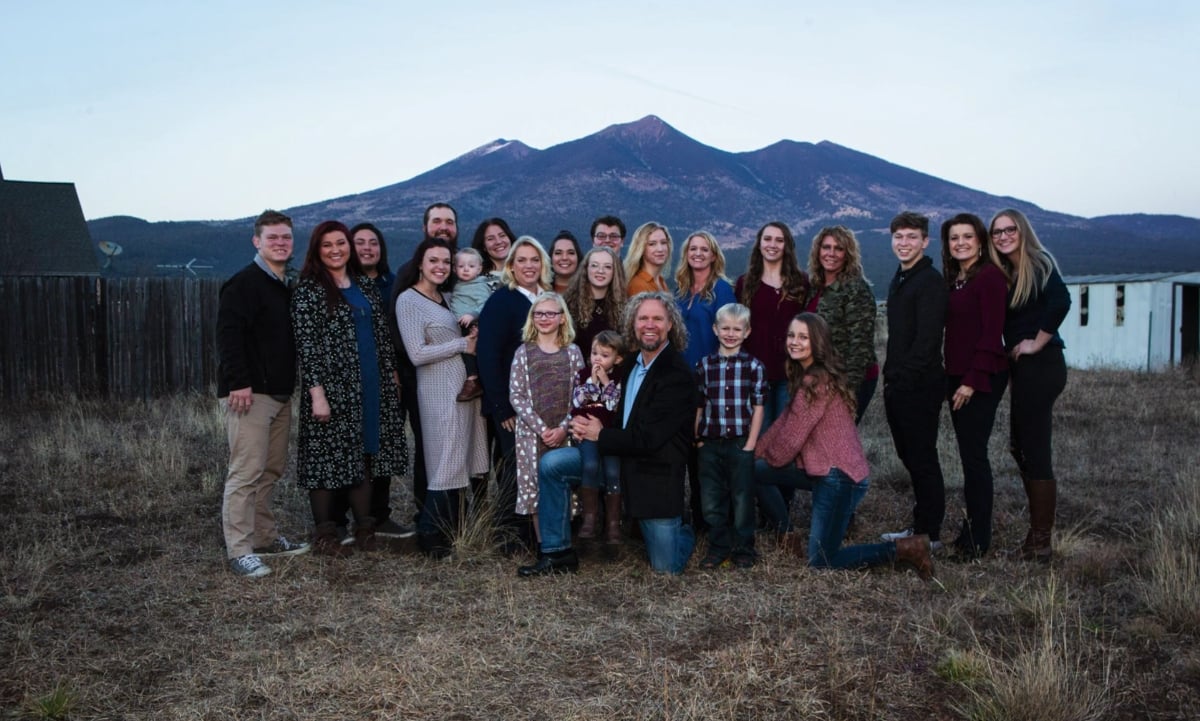 Janelle Brown's six children also appear to be staying out of the drama, at least for now. Logan Brown, Hunter Brown, and Garrison Brown all prefer to keep their private lives private. Gabriel Brown has recently taken a step back from the public, and Savanah Brown has shown limited interest in living in the spotlight. Meri Brown's only child, Leon Brown, hasn't spoken about the show in years, and it doesn't look like it will change.
If it happens, fans may learn more about the Browns in season 18 of Sister Wives. TLC has yet to announce whether the show has been renewed or cancelled. Another season seems possible, although allegations of abuse inside the family could jeopardize that.