'Sister Wives' Fans Disgusted by Kody Brown's Discussion About His Sons' Sex Lives in Tell-All Finale
Several of Kody Brown's adult children have opted to avoid contact with him. After years of favoritism and a lack of effort on Kody's part, several Brown children have decided they aren't interested in fostering a relationship with Kody any longer. That decision might have been a good one, argue Sister Wives fans. Fans of the series are livid after Kody made meaning remarks about his sons' sex lives in the season 17 tell-all episode.
Kody Brown references sons with Janelle in the tell-all episodes
Trouble between Kody and his adult children might have been brewing for a while, but the tension reached a boiling point during the coronavirus (COVID-19). Gabriel and Garrison Brown both refused to follow Kody's excessive coronavirus precautions. Both boys opted to continue going to work and seeing their romantic partners during the height of the virus. Kody insisted that he made it impossible for him to visit his children and their mothers.
While most of the Brown family argued that Kody's rules and protocols were excessive and far beyond what the CDC recommended at the time, he has doubled down even now. In the season 17 tell-all episode, he again insisted his protocols for him were appropriate. He went on to say he could n't risk the health of his younger children because his older boys wanted to "get their pencils wet." The statement suggested Kody's sons were more concerned with sex than the family's health. Sister Wives fans were horrified.
'Sister Wives' fans are livid with Kody
Kody hasn't garnered many fans after his season 17 behavior, but fans of the series are seriously upset now. Kody's comments about Gabriel and Garrison's desires to see their girlfriends during the height of the pandemic struck a nerve with tell-all viewers.
Fans of the series took to Twitter and Reddit to sound off about Kody's statement, with several noting how disrespectful his words were. Several fans pointed out that the crude wording was embarrassing for Garrison, Gabriel, and their partners. Gabriel has opted to go quiet on social media in recent months. Garrison Brown has not commented on Kody's statement from him. The status of their relationships is unknown.
Where do Kody and his children stand now?
The season 17 tell-all episodes may have just aired, but they were filmed several months ago. So, where does Kody's relationship with his adult children stand now? At last check, Kody remains estranged from several of his adult sons, including Gabriel and Garrison.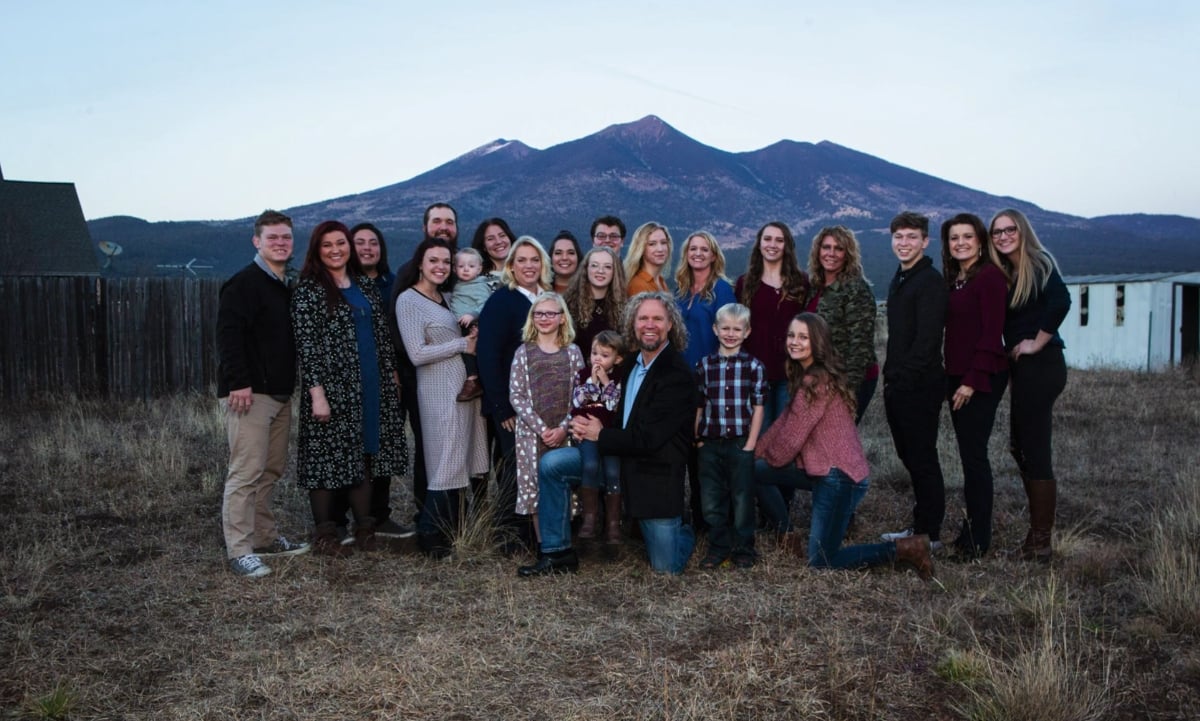 Kody has not appeared in a picture with any children besides the five kids he shares with Robyn Brown in months. He didn't appear in photos the Brown kids shared at Logan Brown's October 2022 wedding, either. Janelle and her children de ella spent the holidays together. Kody was not invited.