Romance Is in the Air for Carrie Bradshaw and Aidan Shaw According to 'And Just Like That…' Season 2 Insider
Sarah Jessica Parker and John Corbett were seen on the set of And Just Like That… season 2 on Jan. 13. The show's official Instagram account shared snaps of Corbett and Parker walking hand-in-hand down a New York City street. The snapshots threw the fandom into a tailspin and even garnered the attention of several celebrities. Now, an alleged insider is spilling the tea on what is to come for Carrie and Aidan.
Aidan Shaw's storyline reportedly leaked by a series insider
John Corbett's appearance on the set of And Just Like That… season 2 was not unexpected. Reports that Corbett had signed onto the series surfaced several months back, and Sarah Jessica Parker confirmed her inclusion of him to Entertainment Tonight in October. Still, the team behind the sex and the city reboot had a surprise up their sleeves. Fans were shocked to see Corbett and Parker, as their characters Aidan and Carrie, holding hands so openly. Fans initially thought they were being trolled, but if an insider is correct, romance might be in the air.
An Insider speaking to the New York Post alleges a kiss between Carrie Bradshaw and Aidan Shaw is in the cards, but his inclusion in the series won't come until the latter episodes of the show's second season. According to the source, who the Post opted not to name, Aidan will appear in the final four episodes of the show's second season. As it stands, season 2 of And Just Like That… is slated to contain 10 episodes. HBO Max has not announced a release date.
What happened to Aidan Shaw's wife and other questions we want answered about 'And Just Like That…' season 2
If the source is correct, that leaves fans with many questions that the writing staff will need to answer. Namely, they want to know what happened to Aidan's never-seen wife, Kathy. sex and the city first mentioned Kathy in season 6.
In the season 6 episode "To Market, To Market," Carrie and Aidan ran into each other after their broken engagement on a New York City street. While Carrie was excited about a first date, Aidan had much more to report. Married with a child, Aidan's life seemed to move exceptionally quickly following his broken engagement of him to Carrie.
Aidan disappeared, never to be seen again, or so it seemed. In Sex and the City 2, Carrie and Aidan linked up in Abu Dhabi, where they shared a kiss, despite being married to other people. By the time they had their clandestine meeting, Aidan was the father of three sons. He was still married to Kathy. So, if Aidan and Carrie hook up again, will he be cheating, or will Kathy be long gone? If she's gone, we are hoping for a classic divorce explanation. Another widow storyline feels unnecessarily heavy. After all, Carrie is a widow and already tried dating a widower in season 1 of And Just Like That…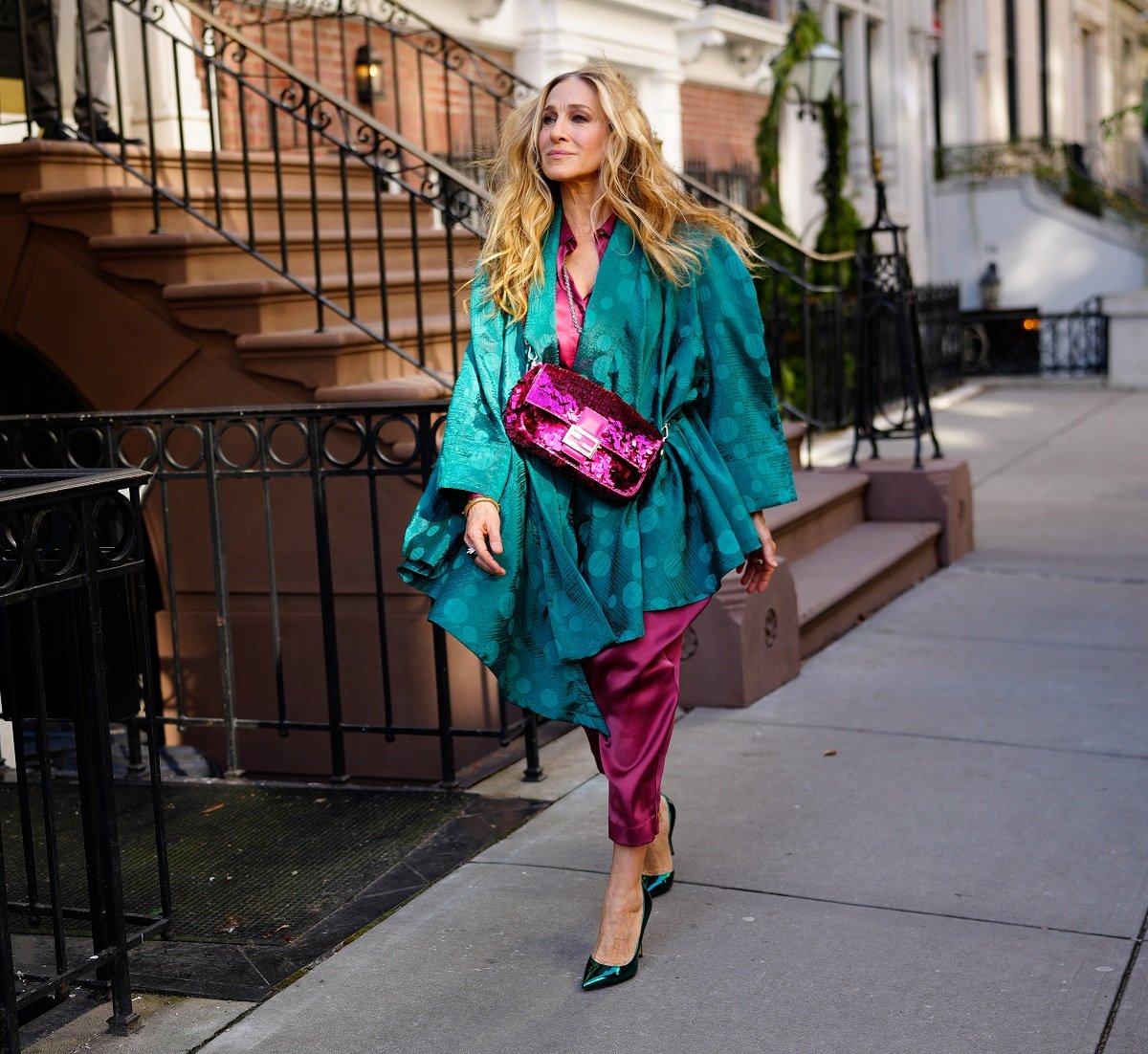 The suggestion that Carrie and Aidan will lock lips in season 2 of And Just Like That… also makes us curious about Franklin, Carrie's sexy podcast producer. At the end of season 1, Carrie and Franklin kissed while getting onto an elevator. Ivan Hernandez, the actor who portrays Franklin, was spotted on the set during season 2's earliest filming days.