'RHONJ' Star Melissa Gorga Subtly Slams Teresa Giudice After 'Teresa Gets Married' Airs
Melissa Gorga is not shying away from her feud with sister-in-law Teresa Giudice. The Real Housewives of New Jersey stars hashed things out—seemingly for good—toward the end of season 13. Now, all that's left is the reunion, and based on Melissa's Instagram, she's not looking to make up with Teresa any time soon.
The ladies' feud has long been publicized on the show, though they were able to remain civil, and even approach friendship level, over the last few years. However, after the RHONJ special "Teresa Gets Married" aired on May 23, Melissa did not hesitate to subtly slam her sister-in-law on social media.
Melissa and Teresa first appeared on screen together in the show's third season, after Melissa and her husband Joe Gorga (Teresa's brother) became full-time cast members. The women were feuding at the time, and things exploded at Teresa and Joe Giudice's daughter Audriana's christening.
Fast forward a decade later, and so much had happened that wound up bringing Melissa and Teresa closer together. Teresa and Joe were divorced, and Teresa leaned on her brother and his wife de ella for support, which they provided. However, after Teresa met now-husband Louie Ruelas, things started to go south once more. The Gorgas did not trust Louie, and there were a number of shady situations that had them concerned for Teresa's well-being of her, but it wound up causing a massive divide. Toward the end of season 13, just days before Teresa's wedding, both couples blew up, and Joe and Melissa wound up not attending.
On May 23, Teresa and Louie's wedding special, "Teresa Gets Married," aired on Bravo. It highlighted that Joe and Melissa weren't there, and it even showed her daughters crying at the mention of her uncle's name. Though the day went off without a hitch, Melissa took to Instagram the following day to post plenty of memes of upcoming conversations she has with Teresa at the reunion, which airs on May 30.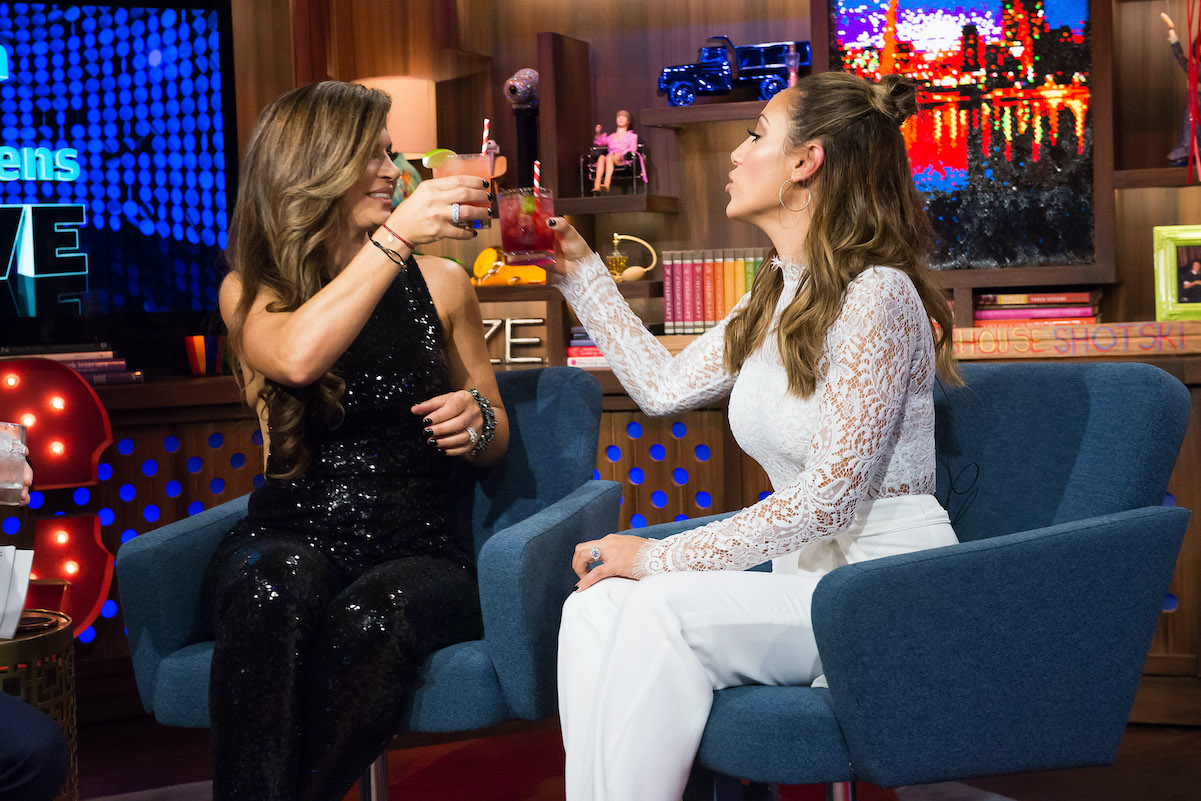 "I know you hate me, but just try to control yourself," Melissa says to Teresa at one point.
At another point, Teresa says, "Let's act like [Real Housewives of] Beverly Hills does," to which Melissa replies, "You're not Beverly Hills, so that's not gonna happen here today."
Teresa later follows it up with, "I can't wait to never f***ing look at your face again," and Melissa swiftly replies, "Why? Where are you going?
All of the memes were posted to Melissa's account just after Teresa's wedding special, which some might see as petty while others see as hilarious — it all depends whose side you're on in this seemingly never-ending Jersey feud. The Gorgas used to be close with Teresa's daughters, too, but during the wedding special, Gia Giudice, her oldest daughter, told the camera that "it's over … including for me and my sisters," when discussing her relationship with her Uncle Joe and Aunt Melissa. However, the women have been at extreme odds before, so who knows what will happen in another 10 years.