'MasterChef Junior' Opens Auditions in Search of the Next Superstar
Ready to show the world you are the next MasterChef Junior superstar? Casting agents are searching for creative young chefs, ready to audition for season 9 on Fox.
Casting agents are conducting a nationwide search for the most talented home cooks between the ages of 8 and 13 (you must be at least 8 years old as of February 1, 2023). Applying to be on the show is easy and just think, you could be the next MasterChef Junior winner and take home the $100,000 prize!
'MasterChef Junior' winner Liya Chu's mom suggested she audition
MasterChef Junior Season 8 winner Liua Chu was a fan of the show, but it was her mom who suggested she audition for the show.
"I've been watching the show and my mom was like, 'Hey, Liya, there's an audition.' I was like, 'Oh, really?' She was like, 'Yeah.' Actually, my friend Shannen from season 7 was also on the show. I was like, 'Wait, I want to be on that show, too.' That kind of made me want to go on the show, too," she told Parade.
'MasterChef Junior' winners offer advice for aspiring chefs
Practice before you audition, Liya suggested. "I did practice a lot before I went. I was very nervous because I didn't know what I was expecting," she said. "Definitely season 8 was such a different season, so many different things and a lot of new stuff that I learned and I was not prepared for. But when I got into the kitchen, I learned and I was able to make new things that I've never made before."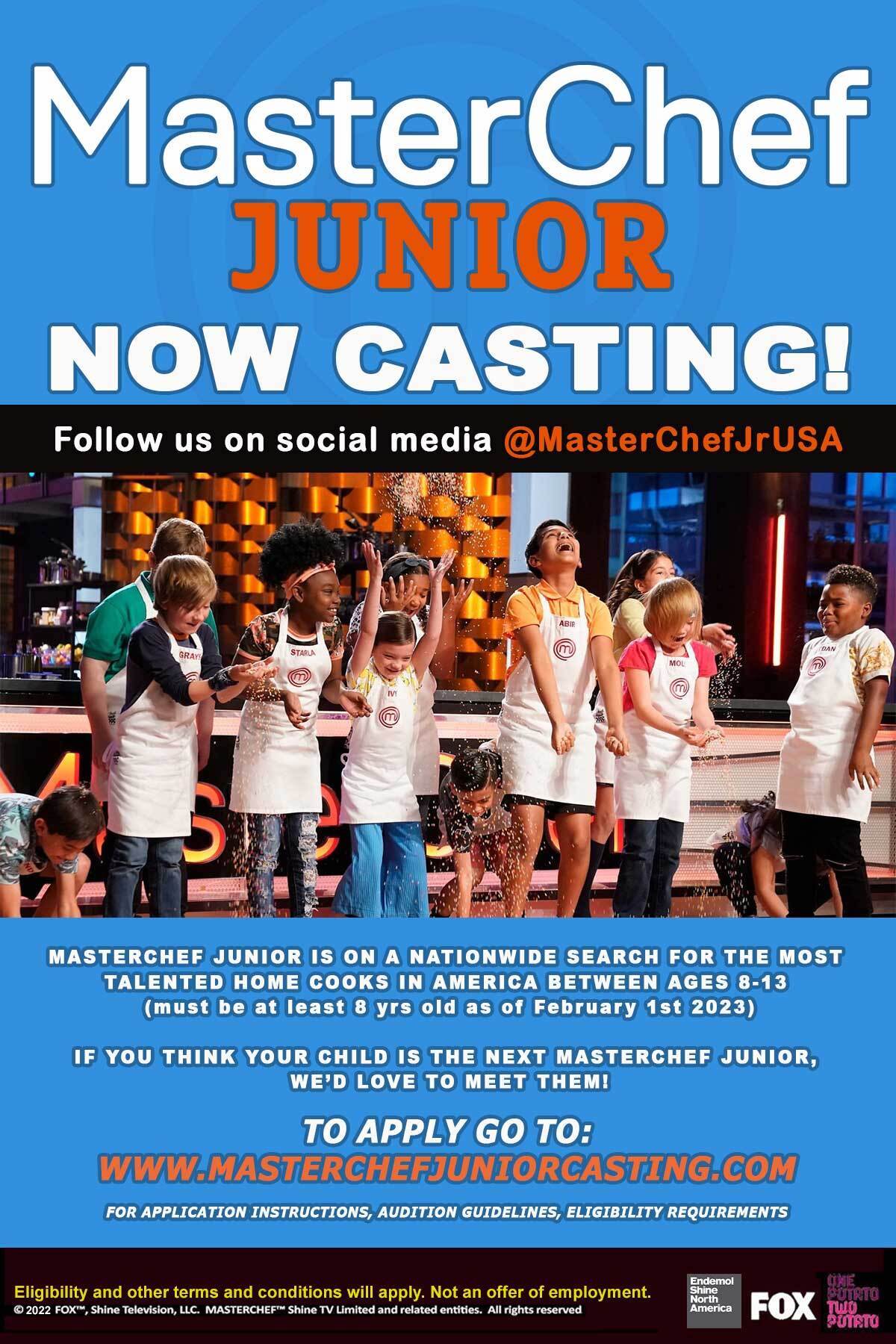 Dara Yu's mother Carole offered some insider tips on how to audition. Dara recently won MasterChef: Back to Win and Carole shared her experience in a blog. Carole said when Dara auditioned, she had to know how to measure ingredients, cut celery to demonstrate knife skills, be able to identify unusual foods, and cook an egg any way they wanted.
Carole's advice to kids and parents is to make sure casting agents can see your personality. "Make sure your child's PERSONALITY shines!" she emphasized. "The MasterChef Junior show casts kids who not only know how to cook but have huge personalities. Your kid can't be shy. They should be able to multi-task, cook and talk at the same time. Organization skills are key. Plus, they need to be able to talk to adults, and have food knowledge and food skills!"
Here's how to get the audition process started for 'MasterChef Junior'
Once you've passed the audition and made it on the show, MasterChef Junior Judge Daphne Oz told Showbiz Cheat Sheet that chefs should pack extra Band-Aids. "The first week, everybody cuts themselves; they have to," she said.
"It's just like a horrible rule," she said. "Because you have pressure and you're working fast, and it's high adrenaline, high stakes, and these kids came into the kitchen every single day, guns blazing, just like ready to show us what they've learned and show us what they know and their culinary world. And I had a couple of mom moments where I was nervous for them."
"But honestly, one of the big takeaways I took from being a part of MasterChef Junior is kids are capable of so much more than we expect," she added. "And with that responsibility and with our trust and obviously with all the protective measures in place, giving them that freedom, it just boosts their confidence."
Ready to audition? Apply now. MasterChef Junior Applications are accepted until Tuesday, January 31 at www.masterchefjuniorcasting.com.