Judy Norton of 'The Waltons' Confesses That Some Fans Can Be 'Inappropriate'
It's been decades since CBS's hit series The Waltons went off the air. But the show about a close-knit family making do during the Depression era still has a loyal fanbase. Just ask Judy Norton, who played Mary Ellen Walton. The actor is used to being approached in public by people who recognize her from TV. While she says that most fans simply want to share their appreciation of her for The Waltons and her work, a few can be a little over-enthusiastic.
Judy Norton says it's 'wonderful' to hear from fans
On her YouTube channel, Norton often answers questions about her experience on the show. Recently, she responded to a fan who wanted to know how she handled being in the public eye and interacting with fans.
Norton says that, for the most part, she loves hearing from people who love her performance on The Waltons.
"In general, I would say the majority of fans are great," she said. "They really just want to let you know that they love your work, they love your show, they love what you've done, which is wonderful to hear. That never gets old."
"Most performers try to be as interactive and as generous with their fans as possible," she added.
'The Waltons' cast member says some fans can push boundaries
While Norton doesn't mind being approached by those who recognize her, she explained that it was important to have boundaries and to make sure that personal time with family and friends wasn't compromised.
"They don't necessarily sign up for that," she said.
Fortunately, most fans are respectful. However, she has encountered an over-zealous fan from time to time.
"I get that someone can be excited that this might be their only opportunity to make contact with someone they admire and watch on the screen," Norton said. "But I have to say that following people into bathrooms is inappropriate."
In other cases, fans have approached her mid-meal.
"Sometimes in the middle of a meal, you're about to take a bite, and someone's like, 'Can you sign this?'"
Norton's advice when it comes to approaching well-known people in public? Use common sense and good manners.
"I would just ask that people maybe think and be a little respectful and also recognize that if someone is in the middle of having a meal that maybe that might not be the time to go up and interrupt them with their family," she said. "Maybe take a look at asking if they might do it later."
Judy Norton feels 'fortunate' to have been on a show with a lasting legacy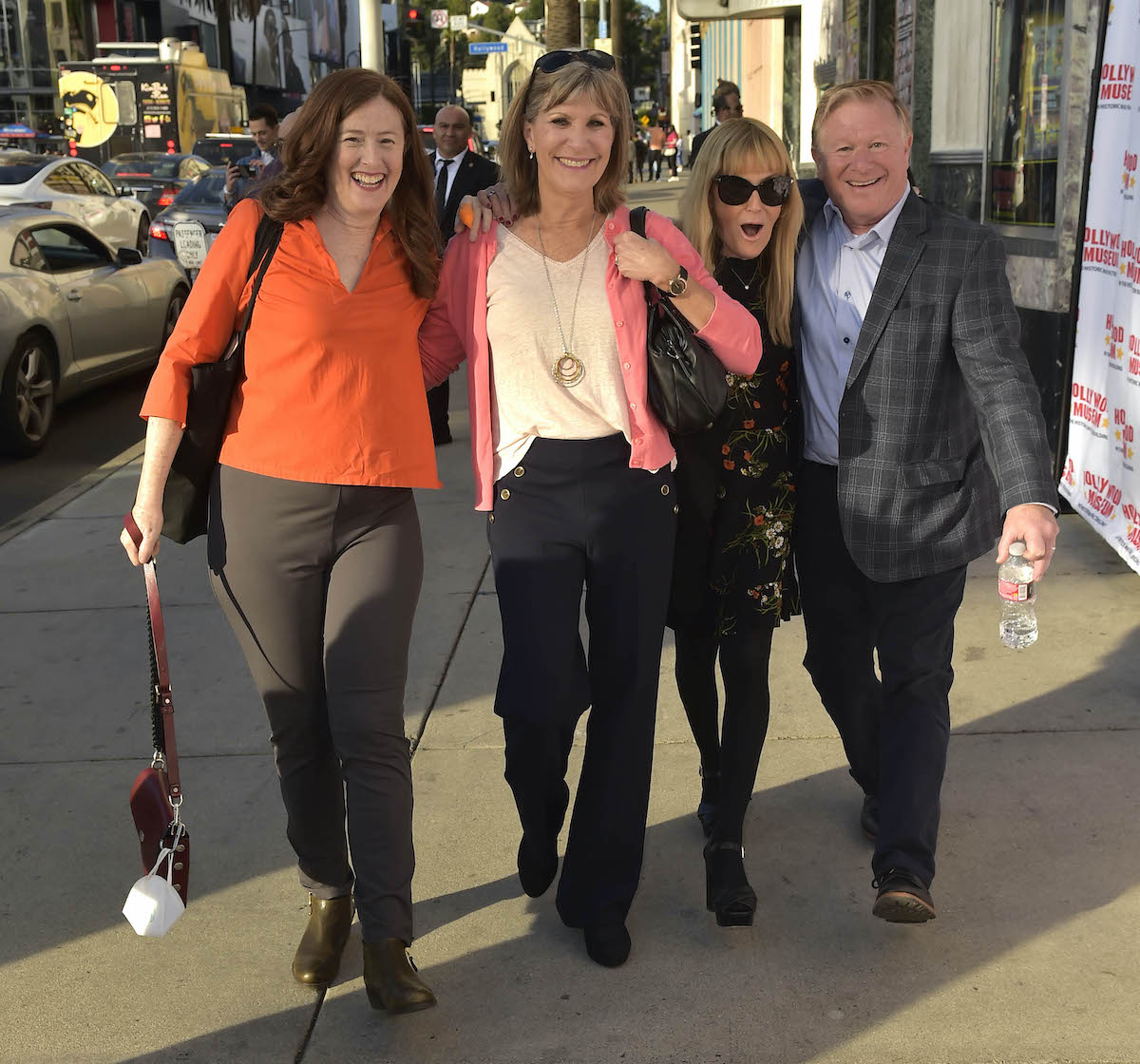 Though Norton has continued to work as an actor since The Waltons ended, Mary Ellen Walton is still the role for which she's best known.
"People still identify me with Mary Ellen," she said in a 2018 interview with MovieHole. "I'm recognized and I still get called Mary Ellen far more than Judy!"
That's not a problem for Norton. She's thankful to have played a role in a show with a lasting legacy.
"We're so fortunate to have done a show to have a long-term impact on people … what a legacy, a timeless show," she added. "Timeless things and family values, core human experiences."
For more on the entertainment world and exclusive interviews, subscribe to Showbiz Cheat Sheet's YouTube channel.