Joel Huntgate Says 'Adversity Amplifies the Good or the Chaos'
A big moment had Netflix's Outlast cast members talk about good, evil, and chaos. Joel Huntgate gave his theory to him on how the game affected players.
[Spoiler alert: This article contains spoilers from Outlast season 1.]
What happened to Joel Huntgate on 'Outlast'?
Huntgate started on Camp Delta with Dawn Nelson, Jordan Williams, and Paul Preece. Williams claimed they were the outcasts because they were not picked for a team in the first episode. Huntgate, unsurprisingly did well at building their shelter as an engineer.
However, Camp Delta fell apart quickly after Williams wasn't feeling well. He blacked out from hunger and was removed from the game. Preece was close to Williams and decided to leave and join Camp Charlie.
Huntgate and Nelson tried to continue the game. "Joel and Dawn, we are all that is left of Delta," he told the camera. "Paul decided to give us the old Irish exit and he kind of cowardly bailed through the woods without telling us and joined Charlie Team."
"Yeah, he's scum," Nelson said, and they laughed. "Well, he saw his opportunity for him, and he bailed," the engineer continued. They agreed to survive together.
Justin Court on Camp Alpha took their sleeping bags while they were away. They slept one night in the cold with the risk of hypothermia. The players shot their flare guns the next day to quit.
Joel Huntgate talks about the good and chaos shown on 'Outlast'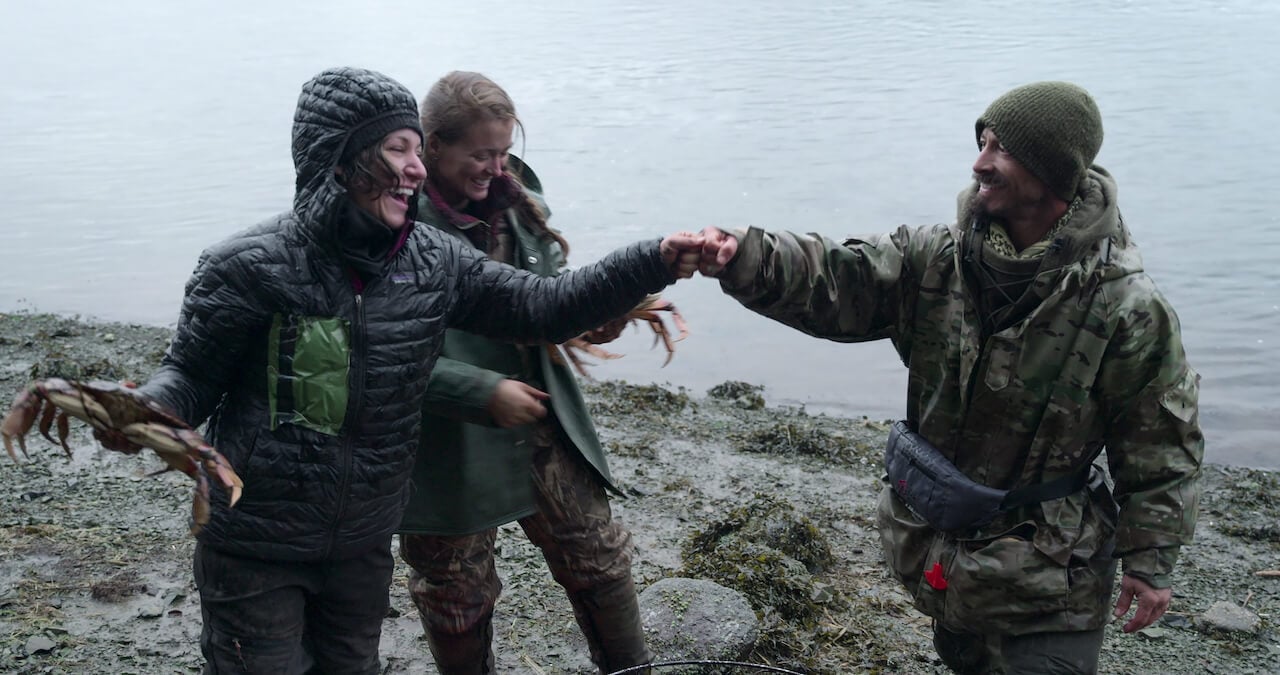 A TikTok user that goes by thats.tamyia reviewed the show. "Watching people become…or watching people turn into pure villains and other people staying true to who they are and their integrity and allowing the outer elements to destroy the inner person was probably one of the most remarkable unscripted shows I've ever seen," she said.
Huntgate owed this. "Hey, it's Joel from Outlast," he said. "I think this is the perfect example of what makes it so compelling."
He chimed in when the creator talked about people turning into "pure villains." "Adversity amplifies the good or the chaos. Who would you become? the biomedical engineer asked.
How other 'Outlast' cast members reacted to Camp Alpha
Javier Colón on Camp Bravo watched Court cause chaos by stealing the bags and returning to camp. "They're evil," he said. "They're f***ing evil." Colon no longer wanted to work with Camp Alpha because of this.
Camp Charlie was also shocked by this move. "I can't believe they took their sleeping bags," Nick Radner said. "What pieces of sh*t."
"That's lowball," Preece said. Seth Lueker and Angie Kenai agreed. Radner guarded their area against potential theft.
Ultimately, Brian Kahrs on Camp Bravo was so upset by the theft that he left the game. "They turned into Satan, being out here," he said. "To steal their stuff and leave 'em out in the cold. You might as well just kill em!" He wondered if they came into the game like this or if the two weeks out in the wilderness got to them. Jill Ashock has stood by Camp Alpha's strategy despite the criticism.