Jill Ashock Updates Fans on Her Relationship With Amber Asay
Jill Ashock and Amber Asay became controversial figures in the Netflix survival series Outlast. Along with their team member Justin Court, the pair resorted to sabotage in an attempt to win the game. Perhaps Jill and Amber's one saving grace is that they never betrayed each other. Now that the show has ended, Jill Ashock updates fans on her relationship with Amber.
Jill Ashock refused to defect from Team Alpha
Jill Ashock, Amber Asay, and Justin Court made up the controversial Team Alpha in Outlast. The group restored to dastardly deeds like stealing another team's sleeping bags in an attempt to win, rubbing many viewers the wrong way.
Then Jill came to a crossroads when Team Charlie offered her a spot with them. Making the switch would likely have helped the game wrap up sooner, but Jill refused to abandon Amber. When Charlie offered Justin the same option, however, he defected from Team Alpha.
Jill and Amber undoubtedly grew a strong relationship during their time on Outlast. "Could I have done this experience up to this point on my own? No," Amber said during filming. "I'm a recovered heroin addict, I'm a felon, I'm a survivor. But I'm not a survivalist until I met Jill."
"This whole time, Jill has been in the driver's seat, and her friendship and our connection has been probably one of the most unexpected blessings of this entire experience thus far."
'Outlast star' Jill Ashock updates fans on her relationship with Amber Asay
Although Jill and Amber didn't win the competition, they showed no sign of regretting sticking together throughout the series. Filming for the show took place in 2021, but in a recent interview with E! News, Jill updated fans on her relationship with Amber.
"Amber and I are probably bonded for life," Jill told the outlet. "I can't foresee that there would ever be anything that would challenge us to question the love that we obviously created for each other on Outlast."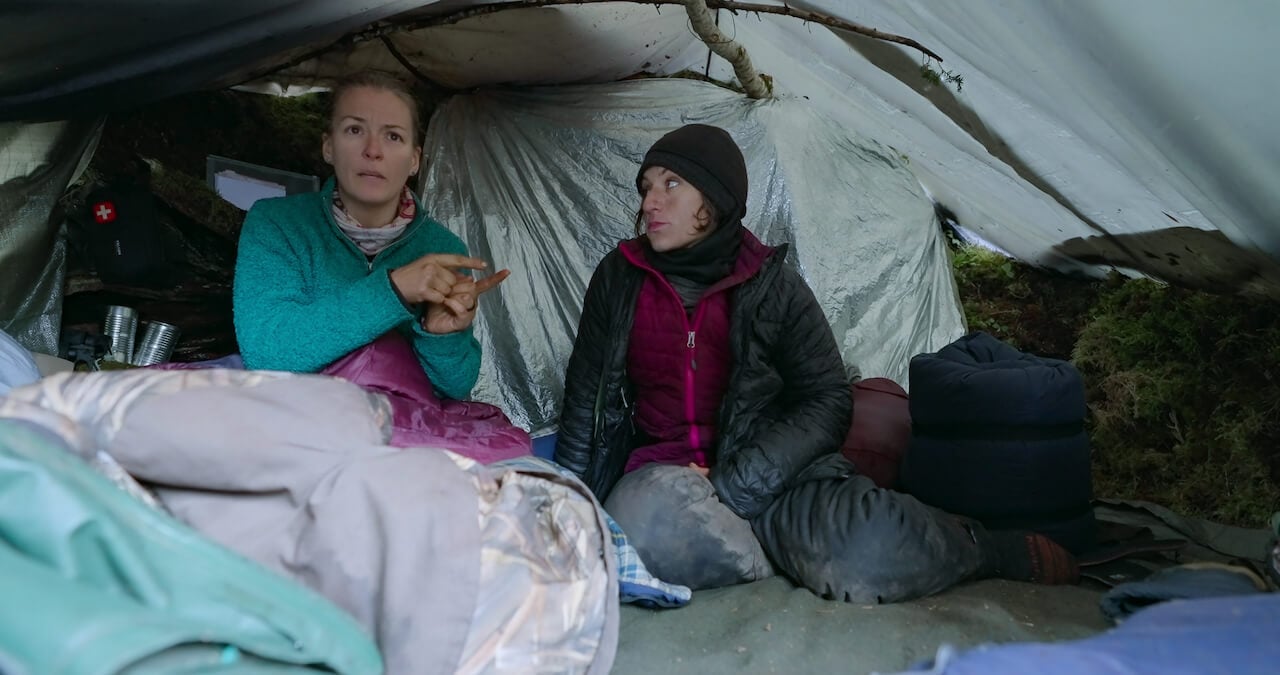 The same can't be said for Jill's relationship with Justin. "Unfortunately, I've not spoke with Justin since he demolished our camp and left us high and dry," Jill explained.
"I do hear that he was apologetic and regretful for his behavior out there. I would think that that would hold more merit if you would actually reach out to Amber and I and apologize, and he has not done that to this day."
Where do Amber and Jill live?
Although Jill and Amber are still on good terms, the pair are likely to continue their friendship from afar. Amber calls Phoenix, AZ, home. As for Jill? "I still live in Kentucky in my home that I built," she told E! News.
"I am still doing survivalist exercises here. I teach mycology and plant ID here on our farm. I've become part of the fishing games network of BOW—Becoming an Outdoors-Woman—and helping other women learn survival skills and just tactical advantages of what it means to be a confident strong female."
All episodes of Outlast are currently streaming on Netflix.