How Much Did Lucy and Ricky Ricardo Pay in Rent Each Month?
TV
Lucy and Ricky Ricardo lived in a brownstone owned by their friends for the entirety of 'I Love Lucy.' Their rent was pretty reasonable, too.
Lucy and Ricky Ricardo lived on East 68th Street in the Lenox Hill neighborhood of Manhattan when I Love Lucy fans met the couple in 1951. Their one-bedroom apartment was spacious and comfortable. The eat-in kitchen, large living room, and generous bedroom were laid out in a traditional railroad style. Even today, the large one-bedroom apartment would be the envy of most Manhattan residents. Do you know how much Lucy and Ricky Ricardo paid in rent?
Lucy and Ricky Ricardo paid $125 per month for their apartment in 'I Love Lucy'
Ethel and Fred Mertz were more than just landlords to Ricky and Lucy Ricardo. The two couples grew to be close friends. The landlords were so deeply attached to the duo and their young son that Lucy and Ricky signed a 99-year lease on the abode during I Love Lucy. Lucy and Ricky Ricardo's rent was a reasonable 125 per month.
Lucy and Ricky's rent in the 1952 episode, "Breaking the Lease," was on par with similar units in the area. According to Curbed, rent in Manhattan in the 1950s ranged from $50 to $200 per month. The price depends on the unit's size and neighborhood. The apartment was rather large and in a desirable area, so $125 per month was still a bargain.
Lucy and Ricky's rent-controlled unit would be a bargain, but not the biggest one in the city
Lucy and Ricky might have signed a 99-year lease, but do you believe they still wouldn't have the cheapest rent in Manhattan if they still lived in Fred and Ethel's brownstone? According to the New York Post, Manhattan real estate is at an all-time high, but for a few tenants, their rent is less than the cost of a high-end dining experience. In 2012, several Manhattanites lived in SoHo for less than $100 a month. They had been in their units for decades.. Rent stabilization required landlords to allow them to stay for a fraction of the current market value of the properties.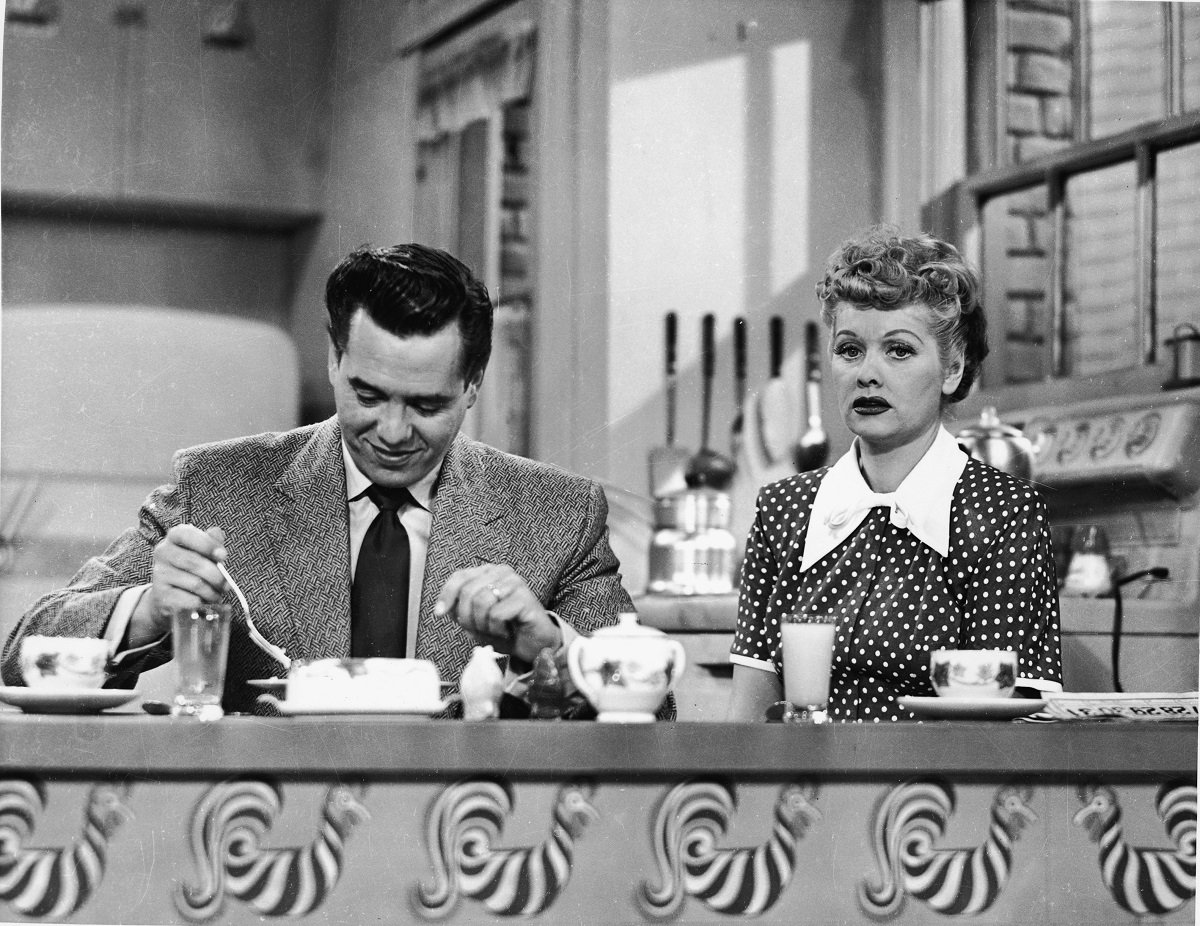 There are tenants in some Brooklyn neighborhoods paying less than $100 per month even today, as prices in the borough continue to tick upward. Rent control, or rent stabilization as it is also known, has been used to explain the lavish apartments often inhabited by fictional New York City residents. Rachel and Monica scored their friends apartment thanks to rent control. They paid just $200 monthly for their two-bedroom apartment with a terrace. Carrie Bradshaw was shelling out $700 for her alcove studio. She had rent control to thank, too. Comparable units cost $2000 or more a month in her neighborhood from her.
While it wouldn't be the cheapest rent in the city, Lucy and Ricky's railroad-style apartment at $125 per month would still be the bargain of the century. Comparable units rent for around $4,000 per month today. The large rooms would create plenty of competition for the space, too.