Danny Pintauro Slams Candace Cameron Bure Interview as 'Horrifying' and a 'Lowest Point'
Actor Danny Pintauro recalled his interview with Candace Cameron Bure on The view in 2015 as a low point. The Who's the Boss star had recently shared that he was HIV positive and hoped his story would raise awareness.
But instead, Pintauro was attacked and Bure, in particular, tried to shame him on national television. He recently reflected on the painful experience, wondering how Bure got to the point of extremism.
Candace Cameron Bure blamed Danny Pintauro for contracting HIV during 'The View' interview
"I was disappointed in the way she treated me when I was on The View,he said on the Behind the Velvet Rope with David Yontef podcast. "Have you seen that interview? You need to go watch it. You will walk away from it feeling very angry."
Pintauro recalled how "poorly" Bure treated him during his appearance.
"She basically said, do you take responsibility for getting HIV because you were living a promiscuous lifestyle?" I have recounted. "And, she turned on the spot to my husband and said do you have unprotected sex with your husband?
"I mean it was horrifying," he continued. "It was one of the lowest moments of the journey I had after coming out to Oprah. And so it's not surprising to me that she's taking this stance with Christmas movies that she's gonna be involved in."
He wondered how Candace became so extremist
Pintauro expressed concern that Bure's views are so extreme. "She must have tons of people in her life de ella that are LGBTQ plus, at least from her past de ella," he pointed out. "And how she got to this place is just a little concerning to me. It's almost like she went backwards in a way."
And while Pintauro was disappointed in how Bure handled the interview, he thinks if she could become a more open-minded person, she could be a great ally.
"But I do not see that happening anytime soon," he said. "I don't know enough about her backstory of her to know but her brother of her has become ultra-extreme. Has he worn off on her?" Or he wondered if Bure's parents pushed her in an alt-right direction.
"So, I don't know, it's just disappointing either way, that's for sure," he added.
Danny Pintauro regrets appearing on 'The View'
Pintauro doesn't believe that Bure knew how disappointed he was with The view interview. "Because I consciously chose to not make it a thing," he said. "I'm happy to talk about it now because years have passed and I've moved on from being that HIV spokesperson sort of position."
"I wanted to be able to just maintain this positive… love and light tour is what I was kind of going for. So the last thing I really wanted to do was just start talking crap about her. But maybe in hindsight… well no, she's not gonna care, is she? I mean, I don't think so. It's really disappointing."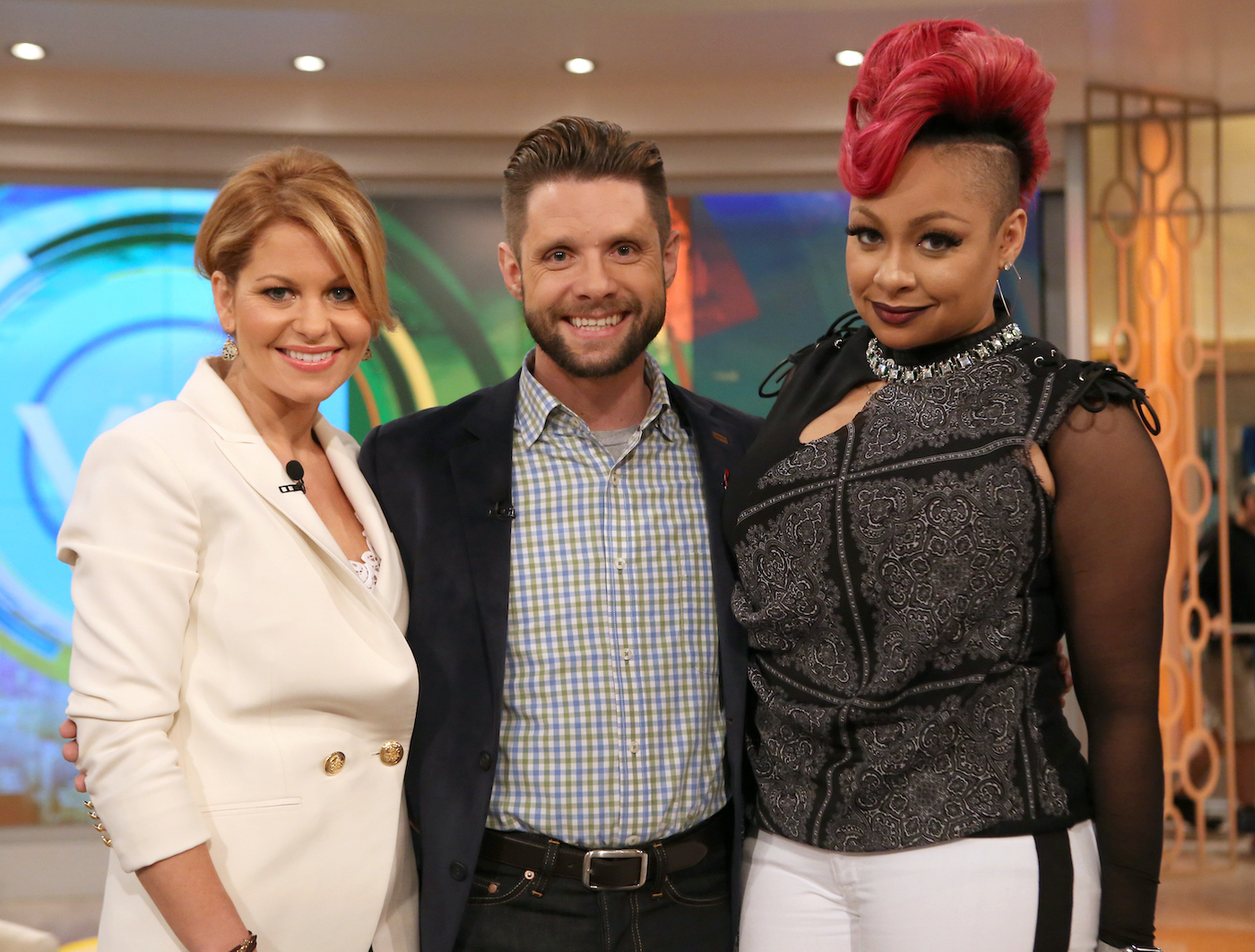 In retrospect, Pintauro thinks perhaps he should have passed on The view interview. "I should have known when they told me that it was just gonna be Candace and Raven-Symoné. Neither of them are very supportive," he said. "So I should have known from that moment that I shouldn't have done it. Then, I start doing sort of pre-calls with the producers of like, what are we gonna talk about?"
"And here are some stories and some ideas. And the producers were already turning it a little bit weird," he added.