Cheryl Burke Says the 'Heart' of 'Dancing with the Stars' Was 'Gone' When Tyra Banks Replaced Tom Bergeron
Tom Bergeron was more than a host for many Dancing with the Stars pros, including Cheryl Burke. He was a friend, confidant, and source of inspiration behind the scenes of the ballroom dance competition. Many fans were shocked when Tyra Banks replaced Bergeron and her DWTS co-host Erin Andrews in season 29.
Burke admittedly has nothing bad to say about Banks as the new host. However, she thinks something is missing from Dancing with the Stars that disappeared when Bergeron was replaced.
Tom did more than host 'Dancing with the Stars'
Burke was recently a guest on Chris Harrison's The Most Dramatic Podcast Ever. "This is no dig at Tyra… but honestly the heart of the show was gone," she said when asked about what's different with the show. "I can't even say it better than that…"
Aside from hosting the show, Bergeron did a lot for the cast behind the scenes. That is part of what Burke misses the most.
"Tom would host mid-season parties for us," Burke elaborated. "It was cast and crew only." Additionally, she remembers Bergeron coming in to dress rehearsals. "He'd come on Sundays during camera blocking. Though he probably wasn't getting paid for it, he still wanted to interact with everybody."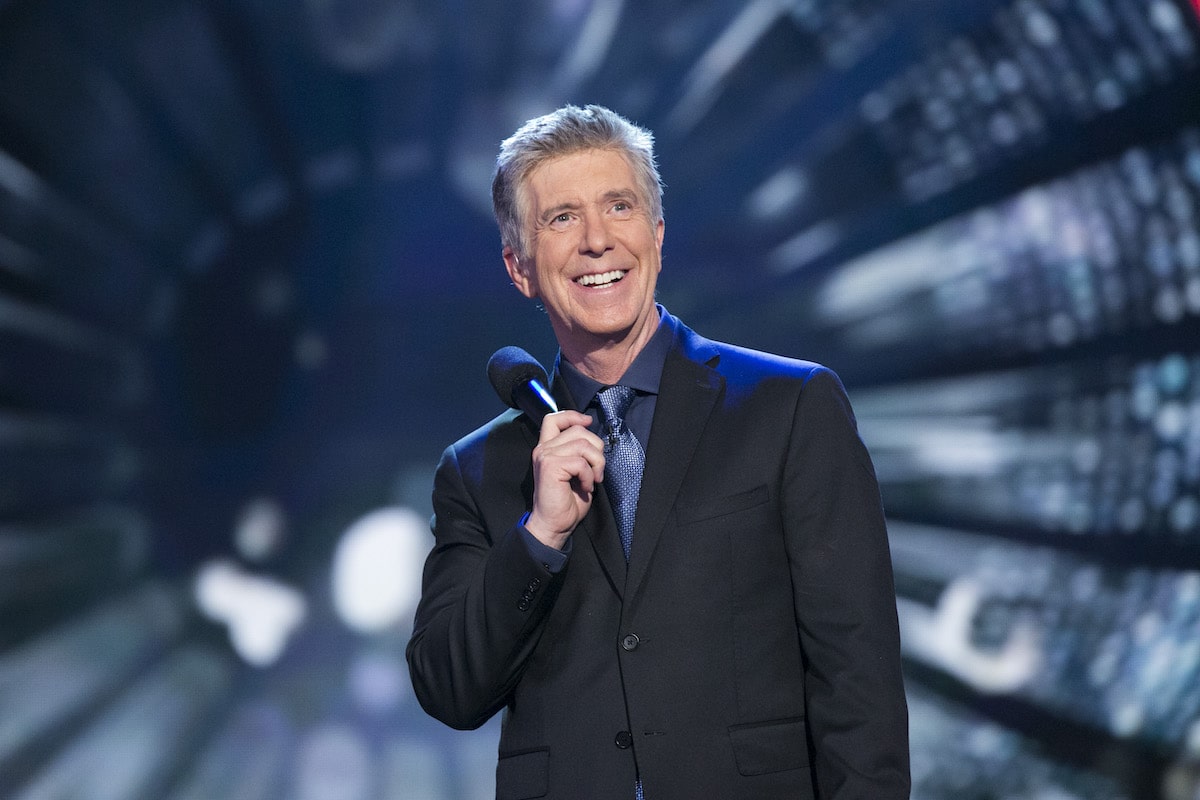 Burke referred to Bergeron as her "Dance Dad" and celebrated the ways in which he made ballroom dance "not so serious" and accessible to viewers across multiple demographics. "There was a comfort level," she said of having Bergeron on the show. "It's like recasting friends — you can't do it."
Tom Bergeron never made 'Dancing with the Stars' about him
Since joining Dancing with the Stars, Banks has been criticized for how much emphasis the show puts on her as the host. Burke and Harrison alluded to this in their conversation, with Burke citing how Bergeron never made it "about him."
"That's rule number one of hosting," Harrison added. "It's not about you, you are not the star, and that's something that's lost by a lot of hosts. Obviously, the ratings changed — you can see the numbers changed dramatically after he and Erin left…"
Burke pointed out how the show isn't on ABC anymore. Instead, Dancing with the Stars streams on Disney+. Whether or not this had to do with Banks becoming the host is unclear.
Tom Bergeron's 'Dancing with the Stars' exit was semi-political
When news broke of Bergeron and Andrews getting replaced on Dancing with the Stars, he spoke out about the decision and said he "kinda knew" it was coming. "Those people and I did not see eye-to-eye about how best to present the show," he told Bob Saget on his here for you podcast. Those disagreements came to a head when Sean Spicer, former White House Communications Director under President Donald Trump, was cast for the show.
The former dwts host felt like the show should be "an oasis for two hours every week from all of the nonsense and the divisiveness going on right now." He didn't want to have political people join the cast. Ultimately, Bergeron was overruled. Spicer competed in season 28 of Dancing with the StarsBergeron's last.