Camp Charlie Used Bear Bones for Good Luck
There were many dangerous ways to get removed from Netflix's Outlast. But the scariest threat was the bears in the area. Camp Charlie members revealed how they used their teeth for good luck.
[Spoiler alert: This article contains spoilers from Outlast season 1.]
'Outlast' cast had to watch out for bears
The 16 contestants of Outlast had the hard task of trying to survive by trying to find food, water, and heat in freezing temperatures. As if that wasn't enough, the cast heard bears roaring near their camp on the first night.
"The brown bears of Alaska aren't just prominent here…they're prevalent. With a whopping 2.5 bears per square mile, this area is the highest region for bear per square mile in the world," the narrator explained in episode 1.
Contestants were given bows and arrows and bear spray. But they were still very vulnerable to them.
The second episode showed Camp Alpha seeing a bear swim in the river and walk back into the woods. "With winter fast approaching, and temperatures already beginning to drop the players aren't the only scavengers in the area looking to fatten up," the narrator said. An adult grizzly bear can weigh almost 800 pounds and eat 20,000 calories a day before winter.
Camp Charlie used bear teeth for good luck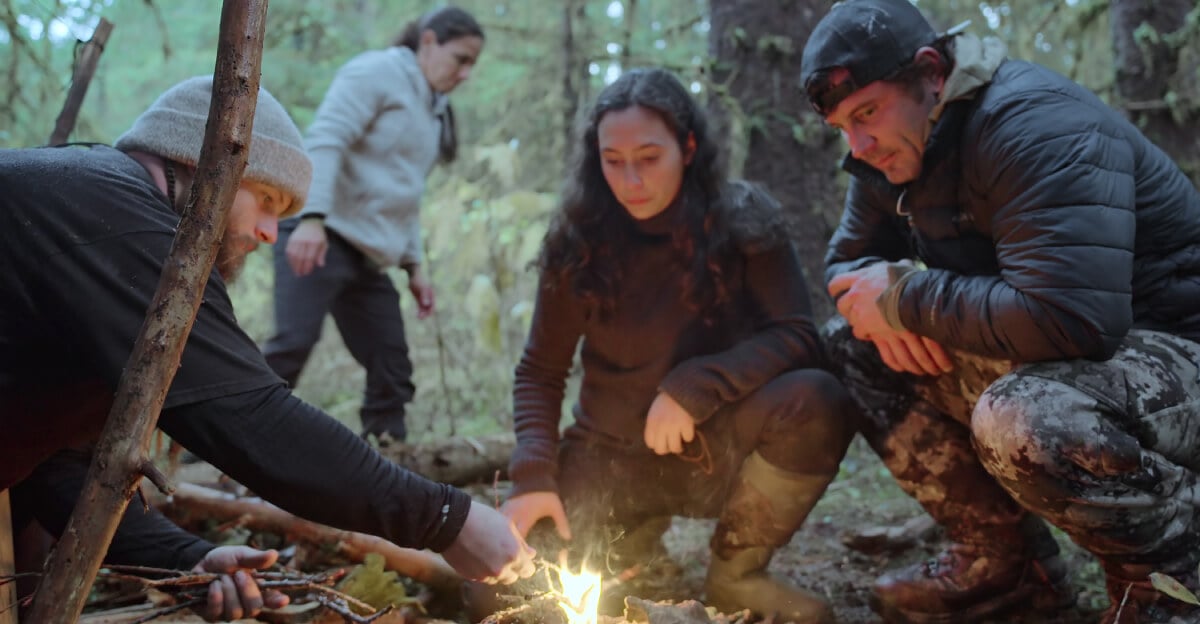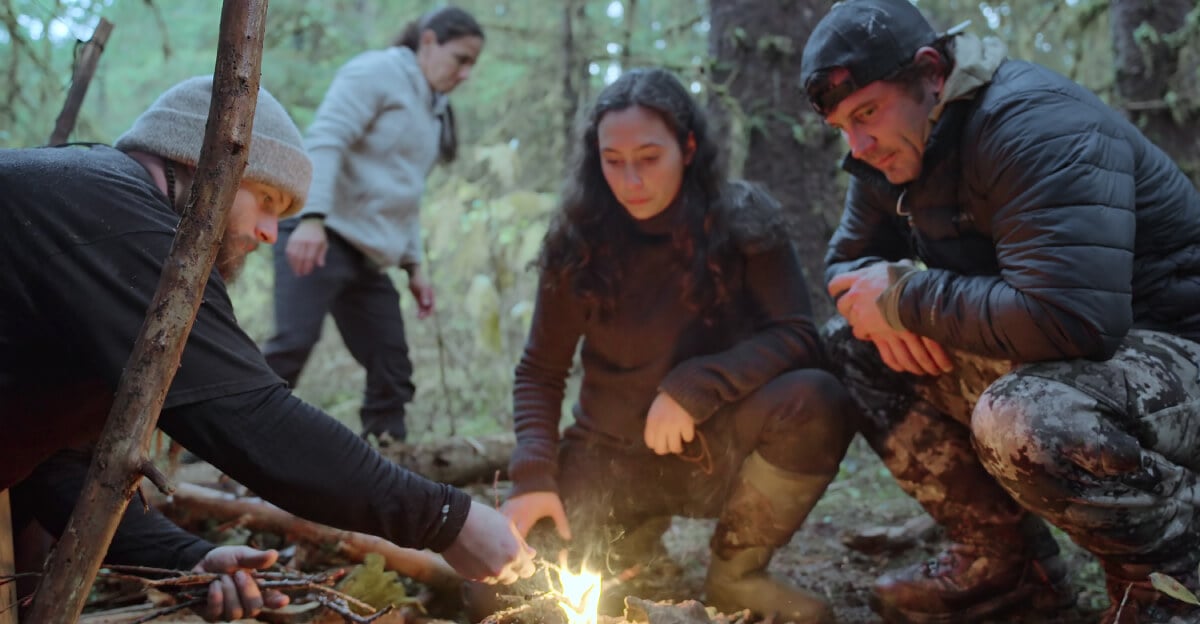 Nick Radner, Seth Lueker, Paul Preece, and Angie Kenai reunited to talk about their experience. They explained on Between Two Horns podcast why they named their camp, Camp Bear Tooth, and more.
"That's where we got our team name," Kenai said. They were looking around the area, and something caught her eye from her.
"And I remember looking down to my right and saw this big green thing, and I was like, 'Is that a head of lettuce?'" she said. "Like, that's really weird. And So I walk over there, and it was Seth that was with me, and we go to it, and it's a skull."
Kenai touched the skull. "Somebody else said it was a bear skull, and then a tooth came out," she explained.
"Not only was it a bear skull, but it was a previous kill," Lueker added. "It was a brown bear that killed another brown bear at one point and time. And that was its carcass that was there."
Preece said 10 ft bears would kill 8 ft bears, then return to eat them later. Lueker revealed they later found other bears buried close by their camp. Radner said they would rub the bear tooth for good luck, and carry it in their pockets.
Will any bear harm the 'Outlast' cast?
As time went on, the survivalists explored the game area more and found more evidence of bears. They saw scat in the area and their footprints.
It turns out the cast were more harmful to each other, and the bears didn't bother them. However, we do later see Camp Alpha's food getting tampered with by ferrets.
So it looked like the bears brought luck to the winning team. Camp Charlie with Preece, Lueker, and Radner.