'And Just Like That…' Miranda Hobbes Initially Had a Romance Storlyine With Nya Wallace
And Just Like That… season 2 is set to premiere in June. While the inaugural season of the sex and the city reboot was heavily watched, it was also heavily criticized by fans, many of whom missed the airiness of the original series. One storyline was more despised than all the rest. Fans really hated Miranda Hobbes' decision to cheat on Steve Brady with Che Diaz. While many have argued that any cheating storyline would have been unacceptable, the show originally planned for a romance to bloom between Miranda and Nya Wallace, her professor. So, why didn't it happen? Cynthia Nixon had a hand in the final decision.
Miranda was initially supposed to find love with Nya Wallace
In season 1 of And Just Like That… Miranda Hobbes strikes up a friendship with her professor, Nya Wallace, after a rocky start to their relationship. Miranda turns into Nya's shoulder to lean on while she navigates the world of infertility treatment and whether or not children with her husband are in the cards. That's not the way it was initially supposed to go, though.
Miranda and Nya were supposed to be more than friends. In fact, sparks were supposed to fly between Miranda and Nya. The storyline was dropped so Miranda could hook up with Carrie's podcast co-host, Che Diaz, instead.
Cynthia Nixon nixed the idea for her famous character
In the And Just Like That… documentary, Nixon revealed she had a heavy hand in bringing Miranda and Che together. The famous actor said she felt like two married women leaving their husbands for each other felt too unrealistic and not very "sexy." She also insisted that Miranda would be more attracted to the non-binary Che than the more feminine-presenting Nya.
After nixing the idea of ​​Miranda hooking up with her professor, the pieces started to fall into place for a romance between Miranda and Che. The writers crafted the storylines that put the duo together. They probably didn't count on fans hating the storyline as much as they did, though.
Why do people hate Miranda and Che together?
And Just Like That… fans absolutely dismiss Miranda and Che together. Would an infidelity storyline involving Miranda and Nya be more satisfying? We'd like to say yes, but there is a caveat. Miranda acting so over-the-top at the beginning of a relationship with Nya would have been just as offputting.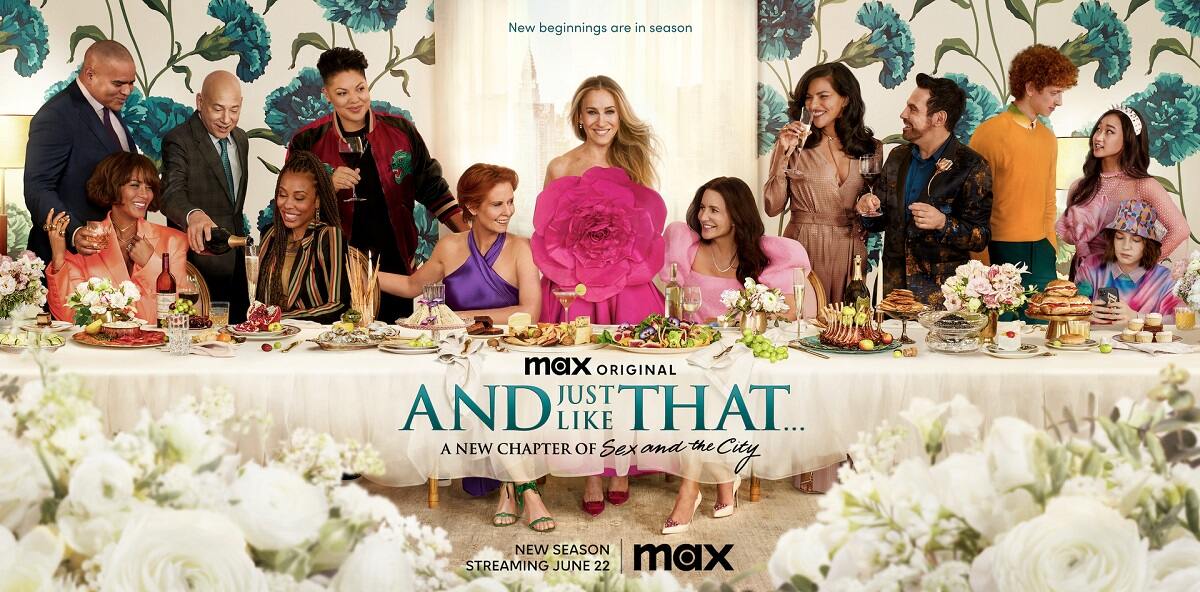 While Nixon and the team behind And Just Like That… have long insisted fans would have hated Miranda cheating on Steve regardless of how it happened, there was something about the romance between Miranda and Che that was particularly offputting. If Miranda had hooked up with Nya in a "slow burn" storyline, she would have likely maintained the traits that made her de ella Miranda. Her cynical, cautious, and ever-logical personality of hers is what fans loved about the famed character. The whirlwind nature of her hookup de ella with Che and how she became the comedian's ultimate fangirl so quickly seemed inauthentic. The Miranda of sex and the city would not have ever behaved so recklessly. Seeing her do so in And Just Like That… felt like the ultimate betrayal.
The issue with Miranda and Che's storyline was more about Miranda acting unlike herself than Che. Che was also a victim in Miranda's cheating scenario in many ways.