7 Book-to-TV Adaptations We Can't Wait to See in 2023
Get ready, book lovers. If you're a reader who enjoys seeing your favorite titles turned into TV shows, there's a lot to look forward to in 2023. From a new Netflix adaptation of an Elena Ferrante novel to a fresh take of the classic novel Tom Jones, there's no shortage of book-to-TV adaptations on the horizon in the next year.
Here are the book-to-TV adaptations that we're looking forward to in 2023.
'The Lying Life of Adults' on Netflix
Release date: Jan. 4 on Netflix
Netflix kicks off 2023 with a six-episode adaptation of a novel by Elena Ferrante, the best-selling author of My Brilliant Friend and The Lost Daughter. The Lying Life of Adults follows Giovanna's (Giordano Marengo) transition from childhood to adolescence in 1990s Naples, with guidance from her free-spirited aunt (Valeria Golino).
'Anne Rice's Mayfair Witches'
Release date: Jan. 8 at 9 pm ET on AMC
AMC had made a big bet on Anne Rice. The cable network is following up its recent Interview With the Vampire adaptation with a new series based on Rice's Mayfair Witches novels. The eight-episode series follows Rowan Fielding (Alexandra Daddario), an intuitive neurosurgeon who discovers that she is the unlikely heir to a family of witches. As Rowan comes to terms with her newly discovered powers of Ella, she must contend with a sinister presence that has haunted her family of Ella for generations.
'Daisy Jones and the Six'
Release date: March 3 on Prime Video
Prime Video's adaptation of Taylor Jenkins Reid's best-selling novel Daisy Jones and The Six arrives in early March 2023. The limited series follows the rise and fall of a Fleetwood Mac-esque rock band. It stars Riley Keough as Daisy Jones and Sam Claflin as her bandmate Billy Dunne, who are looking back at their time in the limelight decades after the band broke up in 1977, when they were at the height of their fame.
'White House Plumbers'
Release date: March 2023 on HBO
HBO offers an inside look at the Watergate scandal with White House Plumbers. The five-episode limited series stars Woody Harrelson as E. Howard Hunt and Justin Theroux as G. Gordon Liddy, the political saboteurs behind the infamous 1972 break-in at the Watergate Hotel. White House Plumbers is based on both public records and the book Integrity by Matthew Krogh and Nixon administration figure Egil "Bud" Krogh.
'Tom Jones'
Release date: Spring 2023 on PBS
PBS delivers a new adaptation of Henry Fielding's classic 1749 novel Tom Jones this spring. The four-part series stars Solly McLeod as the title character, a young man in love with a wealthy heiress (Sophie Wilde). Hannah Waddingham plays Lady Bellaston. The rest of the cast includes James Fleet, Shirley Henderson, Alun Armstrong, and Pearl Mackie.
'Painkiller'
Release date: 2023 onNetflix
Hulu's dopesick was 2022's must-watch series about the opioid crisis. In 2023, Netflix is ​​set to release pain killer, its own series about the origins of America's prescription drug epidemic. The show will focus on the Sacklers, the family behind OxyContin manufacturer Purdue Pharma. It stars Matthew Broderick and Taylor Kitsch and is based on Patrick Radden Keefe's New Yorker article "The Family That Built an Empire of Pain" and Barry Meier's book Pain Killer: An Empire of Deceit and the Origin of America's Opioid Epidemic. Peter Berg will direct all eight episodes.
'3 Body Problem'
release date: 2023 on Netflix
Netflix's highly anticipated adaptation of Liu Cixin's best-selling sci-fi novel The Three-Body Problem is set to arrive on the streaming service sometime in 2023. It's "a sweeping story of Earth's past, present, and future" from game of Thrones creators David Benioff and DB Weiss. GoT alum Liam Cunningham, who co-stars with Jess Hong in the series, promises that book readers won't be disappointed.
"The people involved in making this will treat these books with the largest amount of respect that they possibly can give," he said (via Netflix).
More book-to-TV adaptations we should see in 2023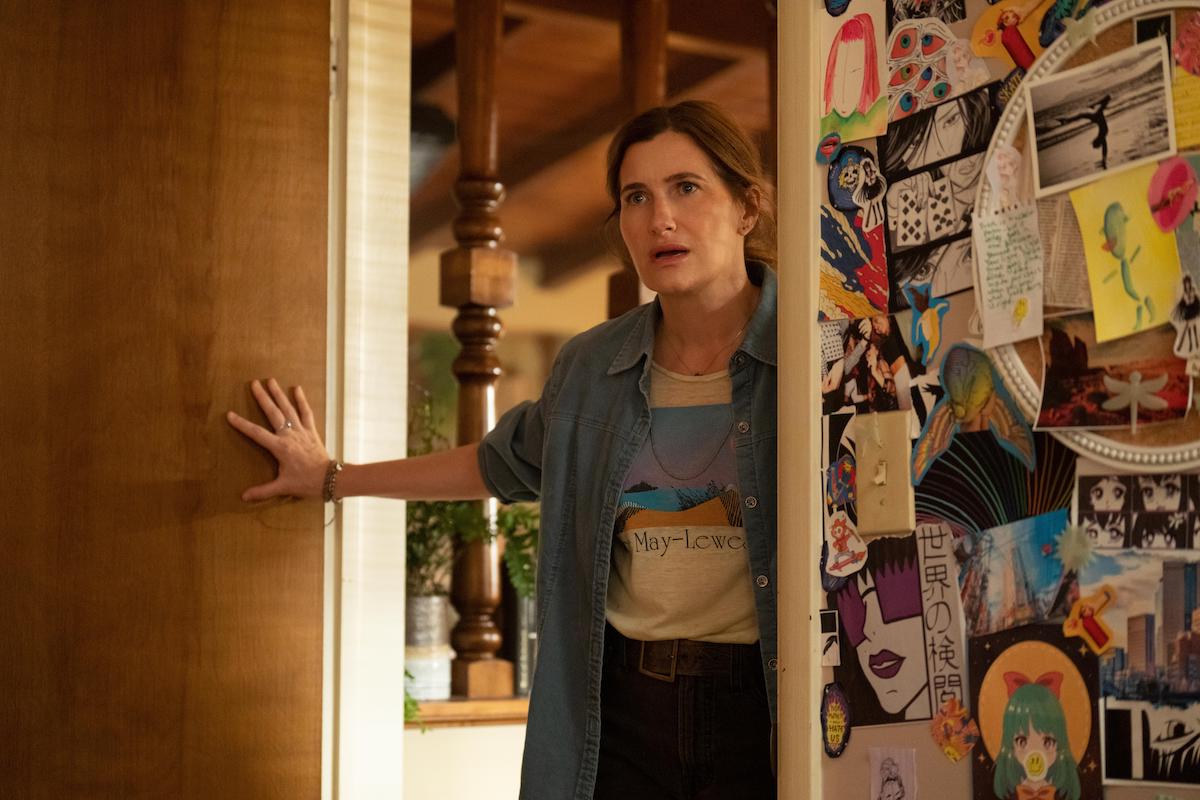 The above list just scratches the surface of book-to-TV adaptations we should see in 2023. Also on the horizon are these shows, which don't have confirmed release dates but should also arrive this year.
All the Light We Cannot SeeNetflix's adaptation of Anthony Doerr's WWII novel of the same name.
Tiny Beautiful Thingsa Hulu series based on wild author Cheryl Strayed's essay collection. It stars Kathryn Hahn and will premiere sometime in spring 2023.
Lessons in ChemistryApple TV+'s adaptation of the best-selling book of the same name stars Brie Larson as a woman in the 1950s who dreams of becoming a scientist.
shogunFX's adaptation of James Clavell's epic saga set in feudal Japan.
For more on the entertainment world and exclusive interviews, subscribe to Showbiz Cheat Sheet's YouTube channel.